Whole Food Diet Nutrition

E-Holistic Program
"It is easy to get a thousand prescriptions but hard to get one single remedy."
Chinese Proverb
---
Good Health Is Mother Nature's

Biggest Gift!
Sadly, many of us realize it only when we have lost it.
Do you know that your body can heal itself?
Your body has the capacity to heal ANYTHING that's wrong with it. The body is a self-regenerating, self- functioning and self-repairing mechanism. If you give the body what it needs, the body will heal most anything that goes wrong. That rules out for instance the loss of a limb due to an accident. Also, any organs that have been removed will limit what the body can do to restore itself.
Every organ, every gland, every cell in the body has a mineral upon which it is dependent for function. If it doesn't get it, it will fail to do all that it is supposed to do, and disease results. The body not only needs minerals and vitamins, but protein, essential fats, water, carbohydrates and enzymes to function. If these are not present, how can we expect it to function and heal itself?
We Present Whole Food Diet

Nutrition E-Holistic Program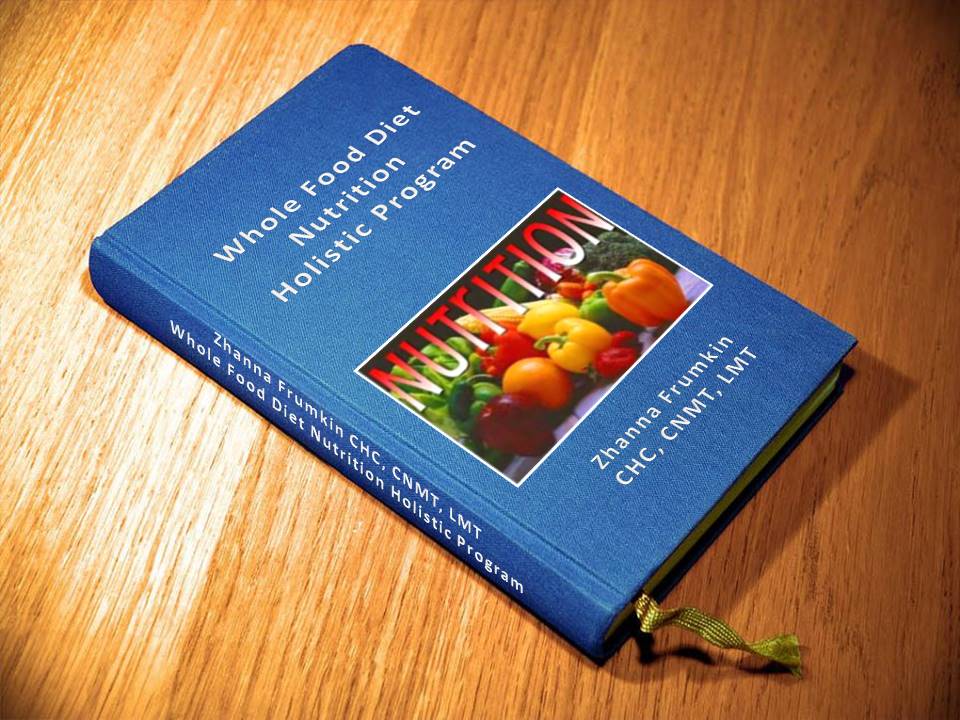 $79

Sale Ends Shortly - $37
What You Will Learn in 350 Pages

Nutrition Program:
Food is Medicine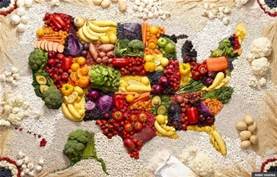 "Your food shall be your medicine and
your medicine shall be your food."
Hippocrates
Nutrition is one of the most important aspects of our health. It is worth to learn about food. You can be pleasantly surprise to learn what a delicious and delightful experience eating healthy foods. And you don't have to harm yourself in the process and have pleasure of eating food. As a health coach and nutritionist, I explain to my clients how important real nourishment is. It is empowering for them when they realize that they don't have to live on salads alone to lose weight, decrease inflammation, pain, improve vitality and to be a healthy person. Food should be hearty, satisfying, grounding and nourishing. This concept of harnessing the power of food provides balance, vitality and strength for people who enjoy real whole food.
If you can successfully implement food as medicine into your life, you can draw so many health benefits.
Boost immunity


Assist with weight loss


Improve digestive function


Dramatically reduce the risk of diabetes


Provide exceptional cancer and cardiovascular problems prevention


Ward off osteoporosis


Balance hormones


Nourishing both the taste buds and the soul.
This is using food as medicine. You simply cannot improve one part of the body without improving the entire body, mind, and spirit. We have so much control over our health and our quality of life by what we choose to put in our bodies. Food is truly an invaluable tool for living gracefully, happily, and fulfilled.
Whole Food Diet Nutrition

E-Holistic Program

Delivers What Are You Looking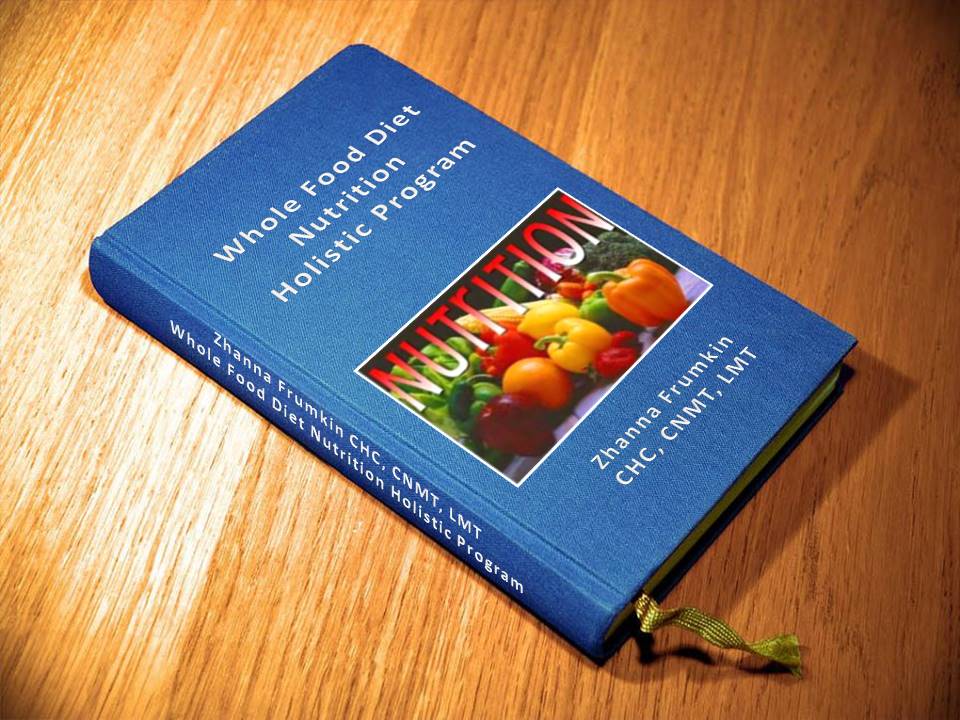 $79

Sale Ends Shortly - $37
Reduce the risk of premature death and slow down your aging process


Reduce the risk of heart disease


Reduce the risks of many cancers, including colon and breast cancer


Reduce the risk of developing diabetes


Improve your brainpower


Lower your blood pressure


Fight off a cold


Manage arthritis


Build and maintain healthy muscles, bones, and joints


Reduce depression, stress and anxiety


Enhance performance in work and sport


Reduce body fat and help you reach and stay at a healthy weight


Boost self-image and self-esteem and improve sleep


Make you feel more relaxed and rested


Make you look fit and feel healthy


Increase your energy levels and fight depression
Looking back, I wish I could say that commitment to healthy life style was the result of native intelligence. But that wouldn't be true. It was born purely out of need. For years, healthy eating and life style had taken a backseat to other, seemingly more important issues. Until the time, when people I love got sick and my health started to decline, I thought, there would be plenty of time to improve our diet and health in the future. But after that point my determination became the foundation of a resolve to eat a better diet and live a healthier life. Finally, I had reached a point in time when I was ready to listen and learn. This is how I became a health coach and nutritionist to addition to my medical massage therapy practice. I am glad that I did it.

I've spent countless hours for education and restoring my health and people I love. I don't want you to have to do the same. That's why I've gathered all of my research, education and professional experience since 1986 into an easy-to-follow program that can transform your life in much less time and expense. With a few simple changes, you can overcome the frustrating health symptoms that are weighing you down.
Whatever You Do,

DON'T Take Your Health Lightly!
Little actions you can do every day will make a huge difference. You can invest in your health now or pay later. The pay later option is much more costly. I prefer to pay now, because I don't want to SUFFER and you don't have to suffer either. Neither do your friends, or your family. You are at choice.
Do You Know That Your Dream

to Restore Your Health

Can Become Your Reality?
I gave you the detailed information and now you know exactly what to do to heal your body. I hope you will take this journey with me and with the many others who never knew their health and their lives could ever be this good again. People who thought they had no choice but to live with chronic issues and persistent symptoms, they've healed from the inside out and so will you.
So, Go Ahead

Trust Youtself and Purchase Today
Whole Food Diet

Nutrition E-Holistic Program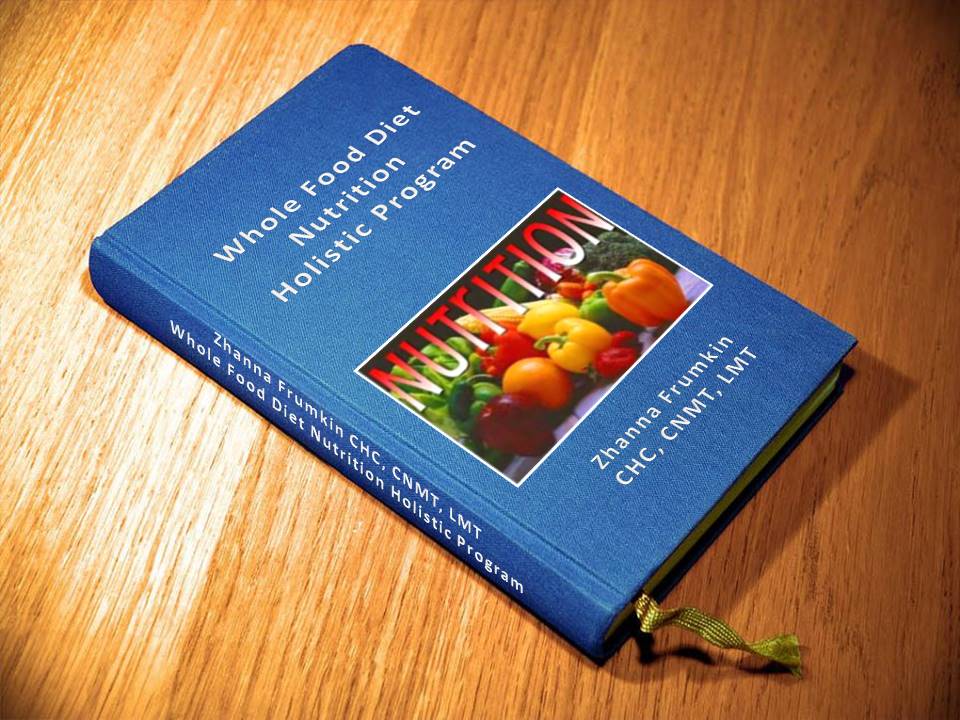 $79

Sale Ends Shortly - $37
What do you have to lose besides weight, fatigue, disease and pain? Leave it all behind. You'll feel better and your quality of life will increase sharply as a result of your new-found energy.

Many people are suffering unnecessarily. My mission is to help as many people as possible first to heal, and then to achieve and sustain vibrant health. When your health is thriving, you become a better version of yourself, and then you are able to contribute more to your loved ones and to the world around you. That is why I do what I do.

In Health,
Health Coach Zhanna